OPTIMAL METABOLISM program
LEARN the VARIOUS FACTORS that INFLUENCE METABOLISM
Gain knowledge and confidence in preparing simple, delicious meals and snacks you can count on to deliver big health benefits.
Immediate access after enrolling
optimal metabolism PROGRAM
It is a virtual, self-paced program designed to support you to:
learn about various factors that influence metabolism
understand the different types of metabolism
create strategies for following a plan that supports optimal metabolism
observe the preparation of recipes featuring whole foods that are beneficial to supporting optimal metabolism
???? Access to 4 lessons that you can complete at your own pace
???? Nutrition lessons to learn about different foods and their health benefits
???? Culinary lessons to learn about key kitchen tools and how to use them to create simple, delicious meals and snacks
????‍???? Cooking demonstrations that illustrate nutrition and culinary lessons learned  [no cooking skills required – just the basics here!]
???? Lesson-specific materials and guides to support you in applying what you have learned
???? Access to 1,000s of recipes so you can practice weekly skills with recipes that meet your preferences
???? Resources to support you in building a kitchen with tools AND ingredients to get nourishing, delicious meals to the table fast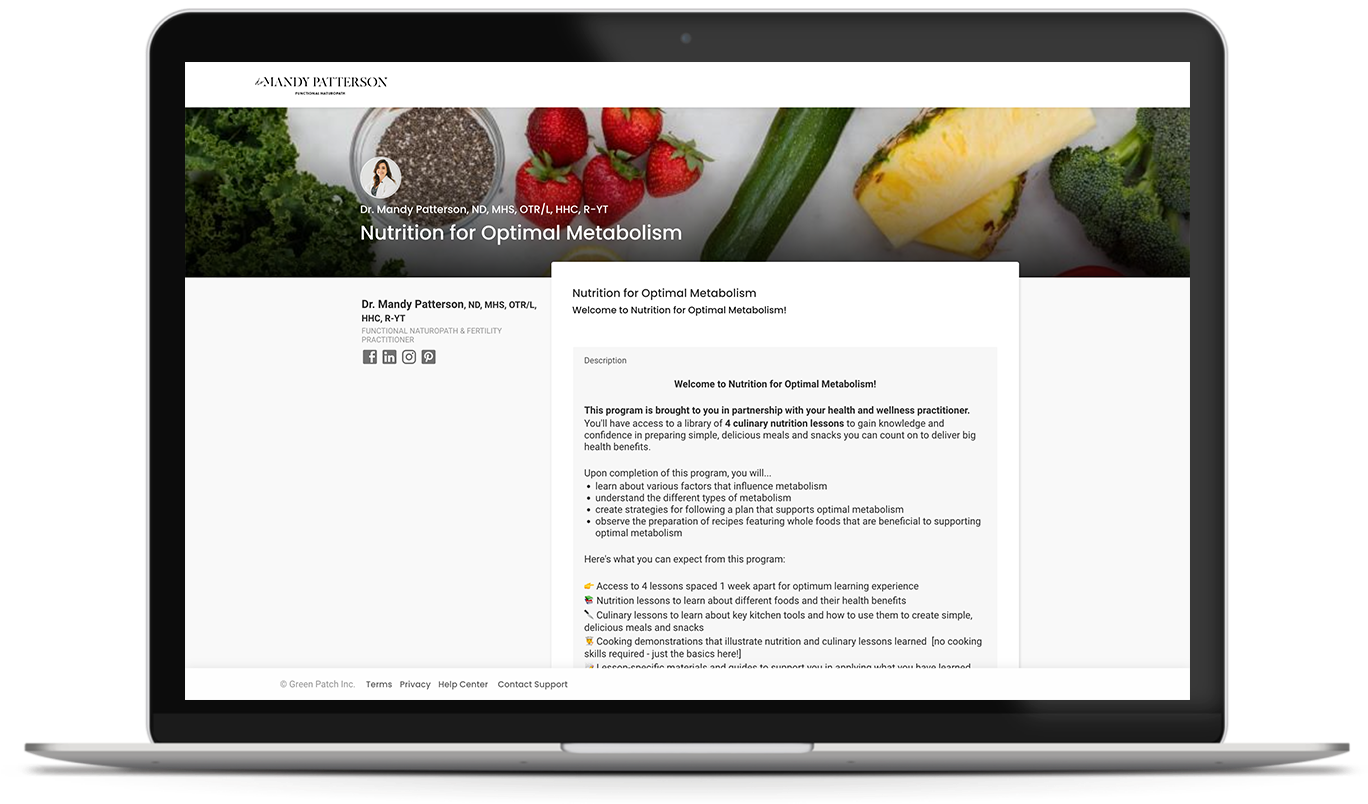 enroll in the program today, receive immediate and lifetime access
as long as the program is available
Immediate access after enrolling
Module 1: Factors That Influence Metabolism
Module 2: Categories of Metabolism, Genetics, & Weight
Module 3: Supporting Optimal Metabolism
Module 4: Metabolism Supporting Foods & Drinks
BONUS: Tour of Your Weekly Meal Plan
MEET the PROGRAM FACILITATOR
Mandy Patterson is the founder of an online boutique wellness practice & consulting business, mandypatterson.com, that empowers high-performing women to find optimal health.
As an occupational therapist, certified holistic health coach, functional medicine practitioner, Doctor of Naturopathy, and mom of six, she shows women that they can have lasting, vibrant health. Using a lifetime of personal and professional experience, she bridges the division between conventional and alternative medicines, creating a simple, holistic health plan that shows women that achieving wellness can be invigorating and fun.
Mandy's mission is to empower you to dig deep in your quest for optimal health, to discover your confidence, and to help you commit to mindfulness and a vibrant lifestyle.
When you work with Mandy, you work with a woman, mom, coach, and partner whose sole goal is to inspire and support you on your journey to successfully overcoming your health struggles, creating long lasting relationships, and inviting joy and happiness into your life. Mandy offers personalized one-on-one coaching and group program options to equip you with the tools to be the healthiest version of yourself.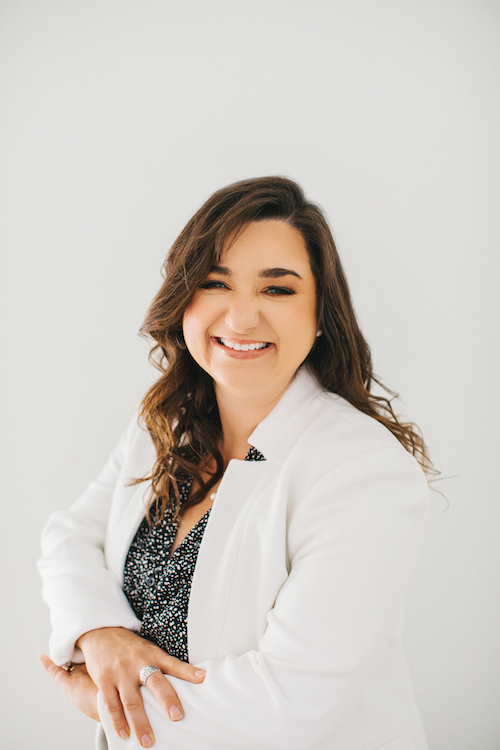 ENROLL in the OPTIMAL METABOLISM PROGRAM
immediate access after enrolling